Timothy Ceder
Former Navy JAG
Of Counsel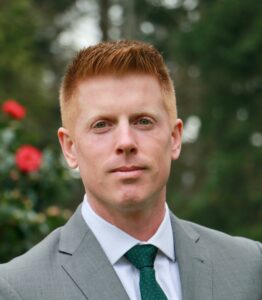 Tim spent 10 years on active duty in the Navy Judge Advocate General's Corp, departing in 2020 to begin doing the work he loved: representing servicemembers accused of crimes. During his time in the Navy, Tim focused on military justice and was designated the specialized Military Justice Litigation Qualification, allowing him to take work exclusively in litigation-focused billets.
"Subject matter expert. A workhorse . . . . Handled the most demanding cases." – Colonel, USMC, 2019
A born and raised Pacific Northwest native, Tim attended the University of Washington followed by the University of Oregon School of Law, graduating in the top 5% of his class in 2010. During law school, he clerked with the US Attorney's Office in Oregon and cut his litigation teeth handling federal misdemeanor cases. Upon graduation, he commissioned in the Navy and began working exclusively in the military justice field.
"Expertly tackled a diverse and challenging case load providing a model for other attorneys, earning fantastic results in courts-martial utilizing innovative courtroom techniques." – CAPT, USN, 2016
Tim's Navy billets included acting as defense counsel at Naval Legal Service Office Southwest in Mayport, serving as core defense counsel for Defense Service Office Pacific in Pearl Harbor, and eventually assuming the role of Military Deputy Director for Government Appellate Division of the Office of the Judge Advocate General in Washington, DC. Through all this experience, Tim developed a proficiency in writing complex motions and appellate briefs, as well as arguing before both trial judges and the highest appellate courts in the military.
As Tim completed his tour in DC, he realized his career path would trend toward supervision from then forward, and he elected to resigned his commission so he could continue being a trial and appellate litigator—the work he loves.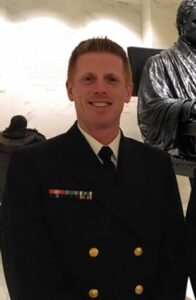 "Go-to officer for all military justice matters [with] vast legal knowledge." – Lieutenant Colonel, USMC, 2020
Since leaving the Navy, Tim has worked as an independent attorney based out of Washington State. He has handled all manner of military cases and has quickly become proficient and comfortable working with servicemembers from any branch.
King Military Law: Decades of Experience in YOUR Corner–When Experience Matters Most