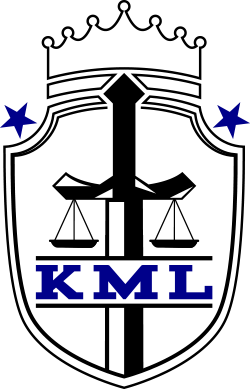 If you're in the military service or a civilian with a security clearance, than you know that clearance is crucial to your employment.  Unfortunately, there are several reasons why your security clearance might get suspended, revoked or denied. In this article, we discuss the most common reasons for denial or revocation of security clearance, and what your options are if this should happen to you.
Drug involvement
The federal government may revoke or suspend your security clearance when it suspects that you have been involved with illegal drugs. Keep in mind that marijuana, even though it may be legal in your state, is still illegal under federal law. Your ability to obtain or maintain a clearance can also be jeopardized by abusing prescription drugs. Finally, any arrest for drug possession, paraphernalia, or trafficking will endanger your ability to get or keep a clearance.
It's possible that your clearance might not be affected if some of the following conditions are met: If your drug involvement is not recent or if it was an isolated incident; if you have sincerely expressed an intention not to use drugs in the future; and if you have gone through a drug treatment program and received a favorable prognosis.
Security violations
The government may revoke your clearance if it determines that you are in non-compliance with its security regulations. Anything that raises doubts about your trustworthiness or your ability to keep classified information safe can result in a suspension or denial of your security clearance. Your clearance can also be impacted if you should commit an unauthorized disclosure of classified information, or if you have multiple violations that could be construed as negligent.
It's possible in some cases that security violations will not result in suspension of your clearance if your violations were isolated or inadvertent. It's also possible that you won't be affected if your violations were as a result of inadequate training. By demonstrating a positive attitude toward performing your security responsibilities, you may be able to avoid security suspension or to get reinstated.
Improper personal conduct
There are several ways that improper personal conduct could result in suspension or denial of your security clearance . Some examples of personal contact which could result in a negative ruling on your clearance include the following:
providing false information to an investigator or security official
deliberately concealing facts on security questionnaires or personal history statements
excessive debt
concealing information that might make you vulnerable to exploitation or coercion, for instance any action you may have committed which leaves you vulnerable to blackmail
associating with known criminals
engaging in a pattern of violating rules or demonstrating dishonesty which would be in violation of your service branch's policies.
Course of action
Having your security clearance suspended or revoked can cost you your job. If you find yourself in this situation, your best course of action is to seek out an attorney experienced in handling these matters. The process can be complex and, like all legal matters, having an experienced attorney to help guide you through the process is worth the resource. You have several rights depending upon if your clearance is suspended, revoked or denied and depending on whther you are active duty or civilian. For more information on these rights and the steps you can take to protect them, please click here.
An experienced attorney will work to protect these rights and significantly increase your chances of success.
One review of 500 security clearance cases showed that applicants with attorneys were granted clearances 60% more often than those who represented themselves. An attorney who has experience representing clients in security clearance matters can help you navigate the pitfalls of the process, identify potential problems, help gather evidence to mitigate them, and ensure your package is as strong as possible. At King Military Law, we've worked security clearance issues from both sides of the fence, building comprehensive insight into the process. We know what works, what doesn't, and why. What's more, one of our attorneys has over 15 years-experience at the Department of Hearings and Appeals, where he represented the federal government in security clearance revocation hearings. He is extremely experienced in these matters and has a near 100 percent success rate in this area since joining KML.
Contact Us
If you or a loved one has had their security clearance suspended or revoked for any reason, please seek the assistance of a law firm experienced in these matters and capable of fighting for your livelihood.
---
www.KingMilitaryLaw.com
~~Where Experience Matters Most~~