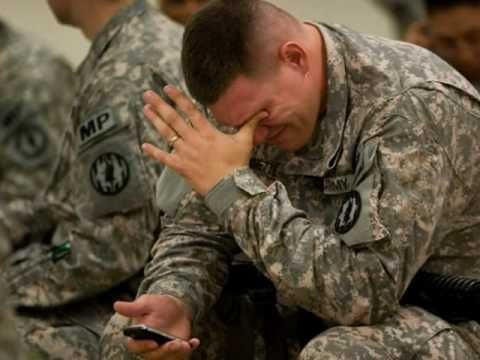 First, we know the stress and anxiety you or your loved ones are feeling.
We also understand that the "unknown" regarding the process you face can cause crushing anxiety when that's the last thing you or a loved one needs. Our military attorneys are dedicated to not just bringing experience to your trial team, but to alleviating unnecessary anxiety by making sure that he is available to you when you need him and that you are fully informed and involved at every step in the process. 
Next, we know how to win the war you face. If you find yourself in need of a military lawyer, whether for a criminal or administrative issue or for a military appeal, know this: the "war" will be made up of many battles, from the beginning of the investigation or accusation, through the complexities of a court martial trial or administrative hearing, to the intricacies of the military appeal process.
"Extraordinarily gifted lawyer." Navy Captain (Client), 2003
Like war, each battle must be fought to win, but the best lawyers understand that the goal must be ultimately winning the war. When selecting someone to fight on your behalf, ensure that your lawyer not only has experience at winning each of the battles you might face, but knows how to win the "war." 
For general court martial, special court martial, or summary court martial cases, the beginning of this "war" is usually the investigation or allegation stage. You need an experienced military attorney who knows what the investigators and decision-makers consider and care about, for the first battle and the best "win" is to have the difficulty you face dismissed in the earliest stages of the process with no further ramifications to you or your career. That ends the war and you get your life back. But this requires a lawyer who knows that world, who has guided the law enforcement agents investigating the allegations, a lawyer who knows what they look for and how they collect it, a lawyer who knows where and how they make mistakes.
If the investigation is forwarded to the command, you need a lawyer who has advised the Commander deciding what to do with that investigation; a lawyer who knows what factors the Commanders consider, what matters to them and how to use that information to your advantage. The decision to charge you with a crime or process you for separation from the military or issue you written reprimands is often based upon factors that may be influenced by a good argument. But your lawyer must know what those factors are.
"Effective problem solver—diplomatic, forward-leaning, and focused. Problem solving skills extend beyond the law. Best JAG I've ever worked with." Navy Rear Admiral, 2018
If your case goes to trial or to a board, you need an "expert" in the courtroom. Trials or administrative hearings are battles that require meticulous planning and thorough preparation and can be won or lost on the smallest detail. You need a lawyer who understands this complex process and understands how to persuade; a lawyer who understands what the jurors are thinking, what the judge is likely to do and why; someone who is ready to react in the split second when it matters.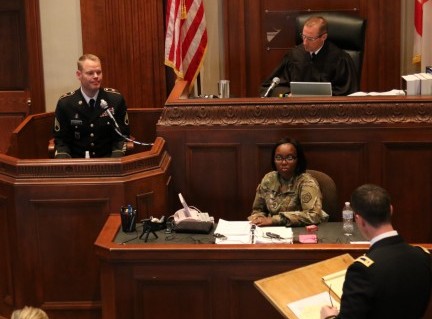 BE CAREFUL HERE! TRIAL WORK IS LIKE DANGEROUS SURGERY–WHEN EVERYTHING IS ON THE LINE WHEN THERE IS ABSOLUTELY NO ROOM FOR ERROR–EXPERIENCE MATTERS. TRIAL WORK IS COMPLEX AND REQUIRES METICULOUS PREPARATION AND MASTERY OF THE COURTROOM, OF THE RULES, AND OF THE PROCESS. SUCH MASTERY IS GAINED ONLY AFTER SPENDING A CAREER BEING IN THAT COURTROOM–A LAWYER WHO HAS NOT ONLY TRIED MANY CASES, BUT HAS WORKED IN EVERY ROLE INSIDE A COURTROOM: AS A PROSECUTOR, DEFENSE COUNSEL, AND EVEN JUDGE. IF YOU NEED A TRIAL LAWYER, YOU NEED EXPERIENCE.
Finally, if the trial or administrative hearing is not to be the final battle, you need someone who understands the appeal process.
The military criminal process is far from perfect. Whether it's the investigator violating your rights or the trial judge making a mistake during the trial, convictions may be "overturned" on appeal, resulting in those convicted of a crime or erroneously separated from the service getting their lives and careers back. See examples of Don's work here (a case that shows the absolute importance of having an experienced trial lawyer), here (a case that demonstrates the mistakes that can be made at trial), and here (a case that demonstrates the need for a trial lawyer with appellate experience). After years serving as a Senior Appellate Judge, Don knows what makes a difference, knows why, and knows how to make sure the government's failure to follow the rules works in your favor. Read more about appeals here.
"A true military justice expert and premier appellate judge. Elevated to Senior Judge . . . detailed to the most novel . . . pressing issues in a rapidly-involving military justice landscape." Chief Judge of the Navy, 2016
But, while an appeal can often be a "second chance," the rules that govern appeals are complex and often require action WHEN THE MISTAKE IS MADE AT TRIAL. If your military lawyer doesn't make that objection or take that action, you may FORFEIT that second chance. Unfortunately, most trial lawyers have little familiarity with appellate work so aren't as familiar with what actions matter. As a sad result, many appellate issues are lost before the trial is even over. When you pick a civilian military lawyer to fight this war for you, pick one who not only knows how to win at trial but knows how to ensure you don't lose your "second chance" options, just in case you need them. Click here for the latest KML appeal win.
Remember: battling the military bureaucracy–whether you are fighting for your freedom, your security clearance, or your job–is a war. You need a lawyer who has fought those wars hundreds of times, who understands them, and who knows how to win them.
We hope this has been useful. Please give us a call for a free consultation if you think we can help.
King Military Law: Decades of Experience in YOUR Corner–When Experience Matters Most