David Harrison
CAPT, JAGC, USN (Ret)
Of Counsel

Dave retired from the Navy after 30 years of service as a Judge Advocate where he was perhaps the most experienced criminal litigator in the Navy.  When he retired, he was the chief defense counsel for the Western Pacific, personally handling the most significant Navy cases of our time.
"The litigation leader our Military Justice Track was designed to deliver.  Led from the front representing two COs and an O-9.  Highest competence for clients, superb leadership in command."  Commander Naval Legal Service Command, 2018
Dave accepted his commission as an Ensign in 1990 while still attending Law School in Baltimore.  Following graduation and admission to the Maryland Bar, he began his Navy career in litigation defending service members before administrative military discharge and discharge review boards, medical discharge boards and general courts martial.  He then gained valuable experience as a prosecutor and continued to develop that experience representing the government in criminal appeals.
He served as senior defense counsel in the Pacific most notably defending two capital murder cases concurrently, one in Japan and one in Korea.  He later returned to the same office in Japan as Executive Officer providing defense services for senior officer and enlisted personnel.
"Gets results and moves cases, preeminent litigator, the greater the pressure the better the results.  Honest broker on tough issues."  Commanding Officer, 1996
Dave's experience with the operational forces included the Pacific Surface Force Headquarters in Coronado, California, at sea with the THIRD United States Fleet, and the Submarine Forces Headquarters in Pearl Harbor, Hawaii.  Here he mastered the intricacies of personnel law and administrative law, which formed the foundation for his superb representation of military personnel before Boards of Inquiry and Administrative Boards.
"An advocate with a warrior's tactical skills, will always find a way for his clients."  Commanding Officer, 1999
As a senior officer in the rank of Captain, Dave exclusively focused on criminal law where he held command twice – as Commanding Officer, Region Legal Service Office Southwest, and Commanding Officer Defense Service Office, Pacific (Yokosuka, Japan).  He was the Circuit Military Judge for the Navy-Marine Corps Trail Judiciary's Western Pacific Judicial Circuit (Yokosuka, Japan) and the Director of the Navy's Criminal Law policy division in Washington, DC. 
"Phenomenal, multi-talented officer, his encyclopedic knowledge and application of law and procedure is unequalled."  Rear Admiral, 2009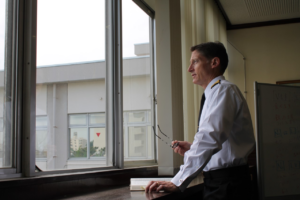 David has been an adjunct professor and guest lecturer at universities and law schools in the United States and Japan.  He is also active in his community with various volunteer groups and races sailboats competitively.  
""Infuses the trial bench with unmatched military justice expertise, superior leadership, impressive intellect and dynamic vision."  Chief Judge of the Navy, 2016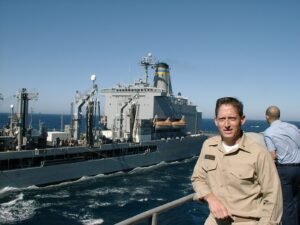 David lives and works out of Tokyo, Japan and focuses on delivering experienced, effective military legal representation to servicemembers in the Pacific Theater of Operations (Japan, Guam, Korea), dramatically reducing the cost of military attorney travel for KML clients.
David joined KML in an Of Counsel capacity in 2021. 
King Military Law: Decades of Experience in YOUR Corner–When Experience Matters Most
"The litigation leader our Military Justice Track was designed to deliver.  Led from the front representing two COs and an O-9.  Highest competence for clients, superb leadership in command."  Commander Naval Legal Service Command, 2018